aluminium baling machine -aluminium, light extrusion,bear tin can,beverages cane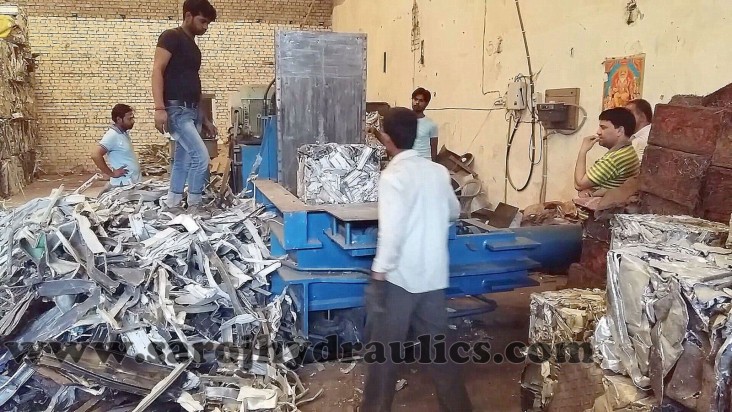 hydraulic aluminium baling machine-
we are manufacturer and exporter of baling machine for aluminium extrusion, since 20 years in the field of  manufacturer line.with our experience we can assure that we can provide you the best machine according to your demand
CALL OR WATS APP– 9718005004
Aluminum scrap baling press is mainly applied to the processing metal scrap (such as aluminium scrap, aluminium shaving, steel scarp, aluminum scrap Etc), which press the scraped materials to different compressed shape for the melting. To reduce the transportation and melting cost, it is perfect auxiliary equipment for the metal recycling.
---
Hydraulic Double Action Ejector
aluminium baling machine
unique in their class with mechanical ejection system. To provide best performance it is equipped with 4 cylinders. It is used in industry to produce bale ranging from 30 Kg to 60 Kg. and above. We provide diversity in this machine having 4 configuration to suit clients of all need. Please have a look at the machine and available configurations.
(PRICE RANGE FROM 6-7 LAC)
Sl. No.
Specification
Sh-001
Sh-002
Sh-003
Sh-004
1
Container Box Size (inch)
20″x 18″x 56″
22″x 20″x 56″
22″x 22″x 57″
24″x 22″x 57″
2
Pressed Bale Size (inch)
12″ x 18″
12″ x 20″
13″ x 22″
13″ x 24″
3
Pressed Bale Weight (Kg)approx.
15-25(in ms scrap)10-18(in carton)

10-20(in aluminium)

10-20(pet bottle)

20-40(in ms scrap)15-25(in carton)

15-25(in aluminium)

15-25(pet bottle)

35-60(in ms scrap)20-35(in carton)

20-25(in aluminium)

20-35(pet bottle)

45-70(in ms scrap)30-50(in carton)

20-35(in aluminium)

30-50(pet bottle)

4
Electric Motor (HP)
20
20
25
25
5
Pressing Scrap Time (second)
35-40
40-45
45-50
50-55
6
Production/Shift (tons)
6-8
8-10
10-12
12-14
7
Oil Tank Capacity (Liter.)
700
700
700
700
---
---
Triple Action Mini Jumbo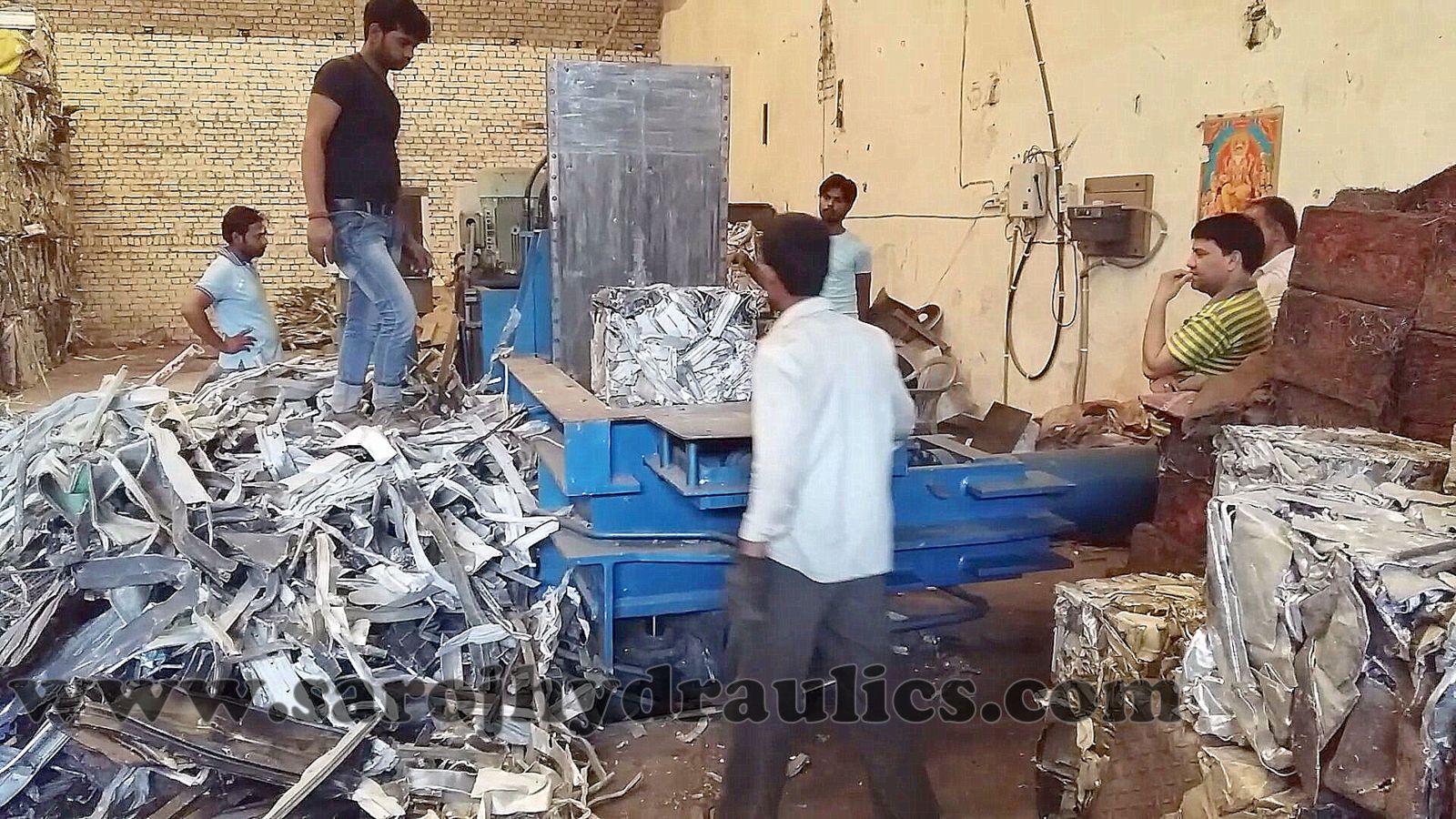 (PRICE RANGE FROM 9-12 LAC)
Posted by our company
Sl. No.
Specification
Sh-783
Sh-784
Sh-785
Sh-786
1
Container Box Size (inch)
20″x 20″x 50″
22″x 22″x 55″
25″x 24″x 57″
25″x 30″x 60″
2
Pressed Bale Size (inch)
12″ x 12″
12″ x 12″
14″ x 14″
16″ x 16″
3
Pressed Bale

Weight (Kg)approx.

20-25(in ms scrap)10-20(in carton)

10-20(in aluminium)

10-20(pet bottle)

25-35(in ms scrap)15-25(in carton)

15-25(in aluminium)

15-25(pet bottle)

35-50(in ms scrap)25-35(in carton)

15-30(in aluminium)

20-40(pet bottle)

45-70(in ms scrap)

30-50(in carton)

20-35(in aluminium)

30-50(pet bottle)

4
Electric Motor (HP)
25
25
30
30
5
Pressing Scrap Time (second)
45-50
50-55
55-60
60-80
6
Production/Shift (tons)
8-10
10-12
12-14
14-16
7
Oil Tank Capacity (Liter.)
700
700
800
1000